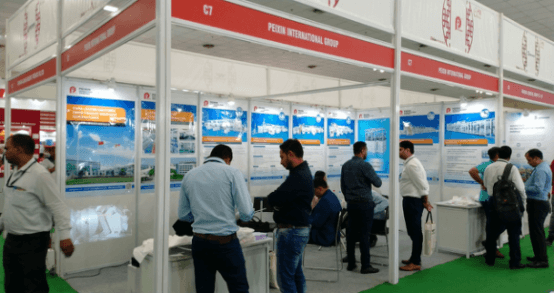 From Jun 6th to Jun 8th, the Non Woven Tech Asia Fair was held in Delhi. As one of the most professional suppliers, PEIXIN Group became more and more famous. We were so glad that we had got great harvest. More and more people know about us and show great interest in our machines. And your support will be highly appreciated.
During the fair, because of our advanced technology, high-quality and best after-sales service, PEIXIN Machinery had attracted lots of customers all over the market. After our introducing the functions of our machine, analyst of the product and technological process, many customers praised the machines, especially our baby diapers machine. We did our best to answer all the questions clearly and carefully. All customers were satisfied with our service. 
With over 19000 Visitor, Nonwoven Tech Asia is the perfect place to be connect with new customer or supplies and display, promote & create awareness which will be beneficiary to the nonwoven industry.
Nonwoven industry as the 'NEXT GEN PRODUCT' is the sunrise segment of the global textile industry. India is emerging as a significant player in nonwoven industry. Nonwoven Industry in the recent past has emerged as the most preferred investment destination in India and has tremendous opportunities in terms of value enhancement of investments in the India.
---
Post time: Mar-23-2020